Thursday, February 14, 2019
Colorado Association of Funders partnered with Colorado Nonprofit Association to put on 2019 Day at the Capitol. The day provided a crucial opportunity for nonprofit and foundation professionals to come together to network, connect with state legislators, and learn about key policy issues coming up in the 2019 legislative session.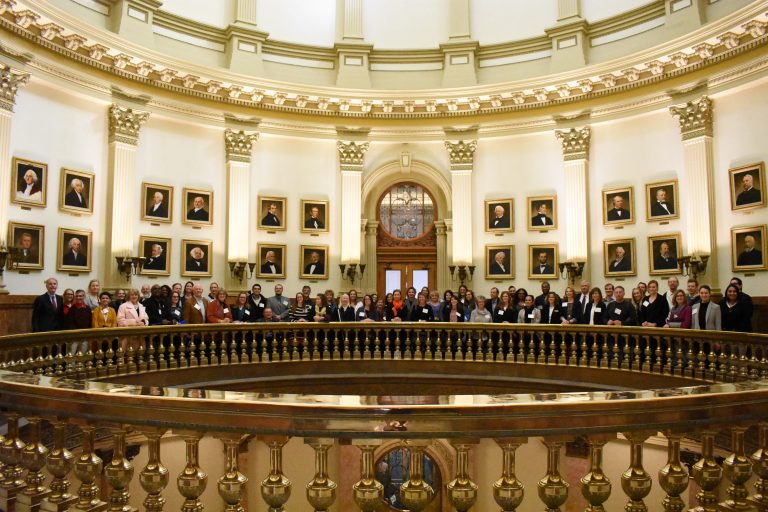 The morning included a Q&A panel with the Secretary of State Jena Griswold and Attorney General Phil Weiser, as well as the presentation of the Colorado Nonprofit Economic Impact Study. Additionally, Day at the Capitol participants had to opportunity to watch live floor proceedings, where CAF and CNA were recognized by members of the House of Representatives.